Think of us as "The Sharper Image for Restaurants". We hand select clever, creative and unique restaurant equipment and supplies.
What makes something cool? We like to use the Hall of Fame analogy. If you're not sure if a player is worthy of being in the Hall of Fame or not, then the answer is no. A Hall of Famer should be a no-brainer.
Same thing with our products in The Cool Restaurant Catalog. If you don't say "that's cool" when first discovering one of the items in our catalog, then we haven't been doing our job.
We are 100% independent. We do not accept any forms of advertising or compensation from these companies. We don't sell any of their items on our website or get a commission from any customers we send their way. If a product on our website gets The Cool Restaurant Catalog seal of approval, it's only because we legitimately dig it ourselves.
So why do we do this if there's nothing in it for us? It's a labor of love. And we think it's fun.
Our website was founded by a former restaurant owner for 15 years, Brian Ash. He currently owns a web based business selling a commercial garbage disposal alternative that he invented in his restaurant as well as a full service advertising agency.
As a frequent attendee of restaurant industry trade shows, Brian kept discovering clever, interesting and unique commercial kitchen items, so he decided to create The Cool Restaurant Catalog as a one-stop website to find all the innovative restaurant equipment and supplies that you never knew existed, but that you'll enjoy learning more about.
New products are being introduced in the marketplace and are added to our website frequently, so be sure to check back often for updates.
Have you found something cool that we need to add to our website? We'd love to hear about it.
Thanks for your support,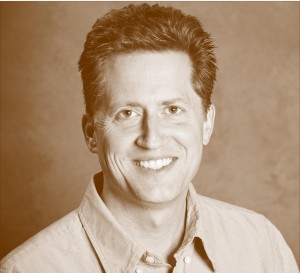 Brian Ash
Founder and Editor In Chief
The Cool Restaurant Catalog